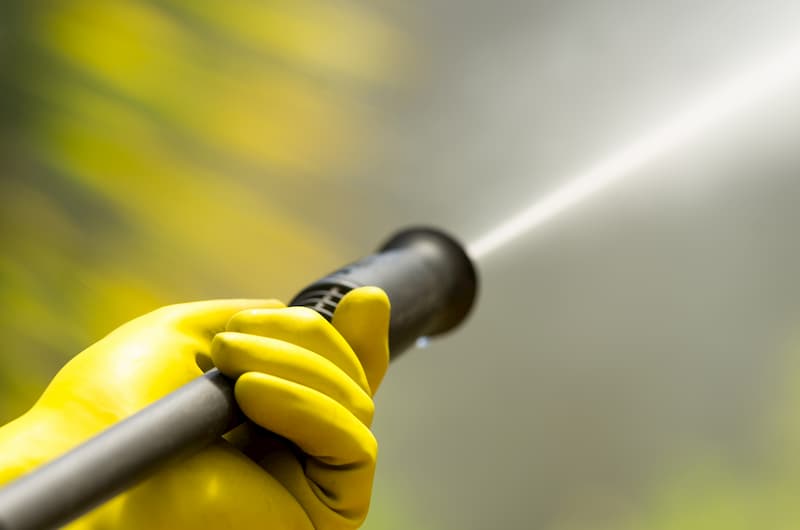 Pressure washing is a great way to keep your properties clean and clear throughout the year. If you're getting ready to choose professional pressure washing for your residential, commercial, or industrial property, it's time to figure out what kind of service you're looking for.
If you look online, you'll find some pressure washing contractors offer both hot and cold pressure washing. These options will be listed separately, but why? What's the difference between hot and cold pressure washing? And how do you know which option to choose?
The pressure washing experts at Mister Blaster Pressure Cleaning explain the difference between hot and cold pressure washing below. If you're looking for a professional pressure washing service to help with your cleaning projects near Rock Hill, call Mister Blaster Pressure Cleaning today at 803-627-1565.
How Does Pressure Washing Work?
Before you get started on your in depth research, it's important to know how regular pressure washing works. The term 'cold pressure washing' refers to the regular pressure washing you'll find available from most contractors.
Cold pressure washing utilizes biodegradable cleaners and a high powered water spray to blast away built up dirt and grime. The pressure washer is either gas-fueled or electrically powered and pumps the water at a fast pace. This water is pushed out of the hose and tip of the pressure washer at high speeds to concentrate a high powered water spray.
The process of cold pressure washing depends on the mechanical force of the water and the power of the cleaners being used. The water is, at best, lukewarm.
Cold pressure washing is perfect for blasting away dirt and grime from outdoor surfaces. If you're looking for a parking lot washing, driveway washing, or even a graffiti removal, cold pressure washing is perfect.
If you're looking for a way to clean up grease, oil, or other stains, though, cold pressure washing will simply push these contaminants around on your surfaces. To get these areas clean, you want to look into hot pressure washing.
What is the Difference Between Hot and Cold Pressure Washing?
Hot pressure washing uses hot water to blast away build up grease, oil, and more. Hot water cuts through these contaminants easily and ensures that they're washed away. However, you can't just use hot water in a regular pressure washer. Hot water pressure washers are needed.
Adding heat to your pressure washing project causes the cleaning agents used to be more active so it can start to penetrate dirt on a molecular level. The high powered water spray used in hot pressure washing agitates the surface you're cleaning to move grease, oil, and other contaminants away. The cleaners then break down the dirt to wash it away from the surface.
The pressure washing experts at Mister Blaster Pressure Cleaning utilize hot water power cleaning to ensure you're getting a thorough clean for your commercial and industrial properties. We know that not all cleaning projects are simple. That's why we offer multiple different options for your cleaning needs.
If we think your pressure washing project might benefit from another cleaning option, we'll let you know. To learn more about how hot water power cleaning can help your surfaces, call us today and set up an appointment.