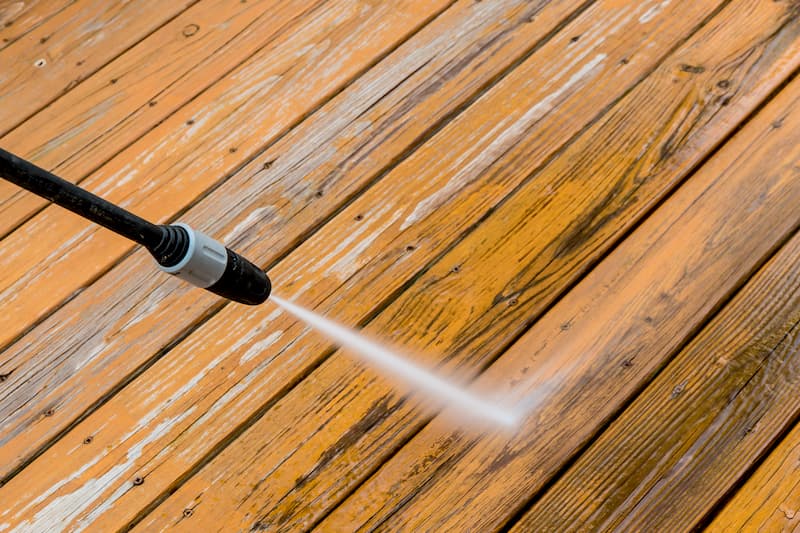 The pressure washing experts at Mister Blaster Pressure Cleaning offer premier services for residential, commercial, and industrial properties throughout Lake Wylie. We know keeping your properties clean can be a pain. That's why our experts take care of all the cleaning options you need.
Pressure washing is a great way to keep your outdoor surfaces clean and maintained. The high powered water spray used in pressure washing is perfect for stronger surfaces such as concrete, hardwood, brick, and asphalt. Combined with biodegradable cleaners, the high powered water spray blasts away dirt and grime.
Our experts utilize pressure washing for multiple different residential cleaning projects in Lake Wylie. We use pressure washing for:
Pool Deck Cleaning
Gutter Cleaning & Brightening
Driveway Washing
And More!
By working with our experts, you can ensure your Lake Wylie home is in great hands. We also offer options for commercial and industrial properties in the area.
We can help with everything from campus cleaning and disinfecting to steam cleaning to ensure your Lake Wylie properties are clean and clear. To learn more about how our pressure washing experts can help with all your Lake Wylie cleaning needs, call Mister Blaster Pressure Cleaning today at 803-627-1565 and set up an appointment.
Soft Washing Throughout Lake Wylie
Pressure washing isn't the only cleaning option available from the experts at Mister Blaster Pressure Cleaning. Our professionals are also trained in professional soft washing.
Soft washing is a gentle cleaning option that's perfect for house washing and roof cleaning. We use biodegradable, eco-friendly cleaners and a gentle water-bleach mixture to break down mold, mildew, and bacteria before washing it away.
Our experts do a full assessment of your outdoor surfaces before we start the cleaning process. If we think your Lake Wylie surfaces might benefit more from soft washing, we'll let you know so you can get the best cleaning options for your unique property.
If you're ready to work with a professional soft washing company for your Lake Wylie properties, call Mister Blaster Pressure Cleaning today and set up an appointment.