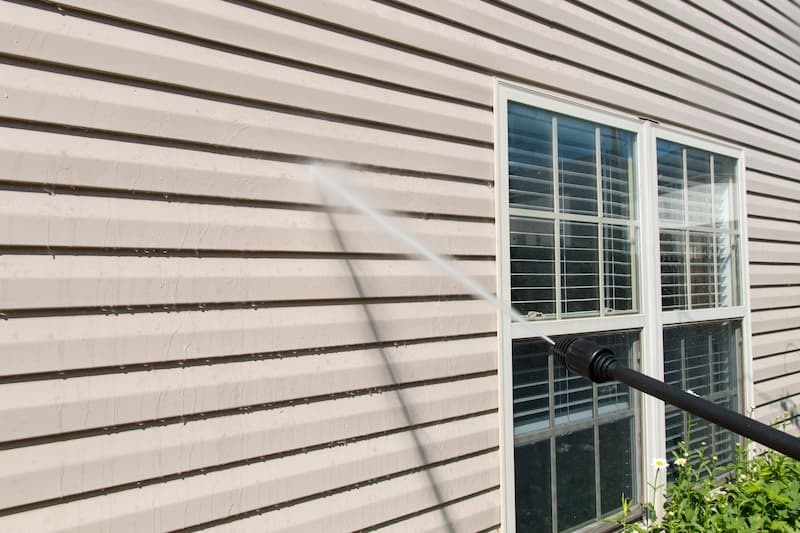 The pressure washing experts at Mister Blaster Pressure Cleaning offer premier house washing for your home. House washing is a great way to ensure your home is clean throughout the year without having to worry about damage to your property.
Our professionals know that not all projects benefit from the high powered water spray used in pressure washing. That's why we offer premier soft washing for all your house washing needs. Professional soft washing utilizes biodegradable, eco-friendly cleaners and a gentle water-bleach mixture to break down mold, mildew, and other bacteria on the surface of your home.
Because soft washing utilizes liquid cleaners, you can feel confident our house washing process gets into all the smallest nooks and crannies on the surface of your home. Mold, mildew, and bacteria spores look for shaded, moist areas to grow. By working with our experts of pressure washing, you get the best cleaning options available so you don't have to worry about your home.
No matter how long it's been since your last house washing appointment, we can help. You can also pair our house washing option with any of our other pressure washing services, such as roof cleaning or deck washing and sealing to keep your entire residential property in great shape.
If you're looking for a great house washing option for your residential property, call Mister Blaster Pressure Cleaning today at 803-627-1565 and set up an appointment with our pressure washing experts.
Exterior Home Cleaning
Our experts want to help with all your home cleaning needs. That's why we also offer exterior home cleaning. Do you have a playhouse you want cleaned? How about a shed? Even a screened in porch can benefit from our exterior home cleaning.
For each cleaning project we work on, we provide an individual assessment. This assessment helps us to choose the best cleaning options for your unique property. If you have buildings on your residential property that need cleaning, we'll assess the materials that make up these buildings to ensure you're getting the best clean available.
Exterior home cleaning is a great way to ensure your residential property is cleaned and maintained. To learn more about how our exterior home cleaning option can help with all your outdoor cleaning needs, call the experts at Mister Blaster Pressure Cleaning today to get an appointment.