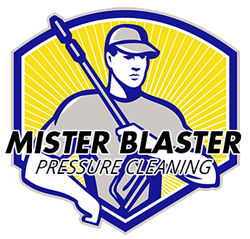 Mister Blaster Pressure Cleaning is the premier pressure washer for the Rock Hill area. While our business opened in 2021, our experts have been pressure washing in Rock Hill since 1997. We enjoy helping to restore and protect your outdoor surfaces. Pressure washing is a great way to keep all your properties clean and clear.
Our pressure washer experts offer the same care and protection to all your properties. Whether you're looking for a pressure washer for your residential, commercial, or industrial properties, our experts can help. We offer everything from house washing to deck washing and sealing to water jetting so you know you're getting the best clean for your unique surfaces.
No matter what sort of pressure washing service you need, you'll find that our customer service is our biggest priority. We arrive when we tell you we will so you don't have to spend hours waiting on your cleaning contractor. We work hard to ensure you're satisfied with our pressure washing service. To learn more about the pressure washer experts of Rock Hill at Mister Blaster Pressure Cleaning today at 803-627-1565.