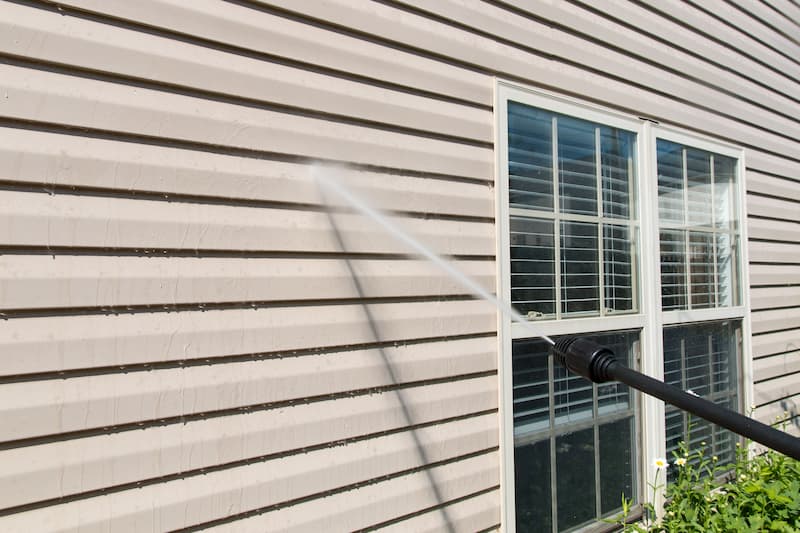 The pressure washing experts at Mister Blaster Pressure Cleaning offer premier services throughout the York area. Our experts know that keeping your properties clean is a big job. That's why we offer multiple pressure washing and soft washing options.
Keeping your properties clean is a must. But you shouldn't have to waste time and money to keep it that way. That's why you should work with our pressure washing professionals. Our local experts know just what weather and conditions you're dealing with in York. We can help with all your cleaning needs so you can get back to what's important.
We offer everything from residential to commercial pressure washing so you know you're getting the best cleaning options for your unique properties. For residential cleaning, we offer:
Deck Washing & Sealing
Pool Deck Cleaning
Driveway Washing
And More!
No matter what surface you need cleaned, we can help. For your house washing and roof cleaning needs, we also offer soft washing. Soft washing is the gentle cleaning option that's perfect for your more fragile outdoor surfaces in York.
We also offer premier water jetting and steam cleaning for your commercial cleaning needs. With everything from campus cleaning and disinfecting to fleet washing, we work hard to ensure you have the cleaning option you need.
To learn more about how our pressure washing or soft washing options can help keep your York properties clean and clear, call Mister Blaster Pressure Cleaning today at 803-627-1565.
Premium York Steam Cleaning
Steam cleaning is a natural and efficient way to get rid of stains and dirt on the interior and exterior of your York properties. Most importantly, professional steam cleaning kills 99.9% of germs on your surfaces. This means that your property isn't just being cleaned, it's also being disinfected.
The hot molecules used in steam cleaning penetrate into the pores of your surfaces, which means you don't have to worry about hidden germs when you work with a professional steam cleaning contractor.
Our experts offer both interior and exterior steam cleaning for your properties. We'll individually assess each surface we clean to make sure our steam cleaning won't damage your property. If we think a surface might not hold up to steam cleaning, we'll let you know so you can choose the best cleaning options for your property.
To learn more about how steam cleaning works for your York properties, call the pressure washing experts at Mister Blaster Pressure Cleaning today.