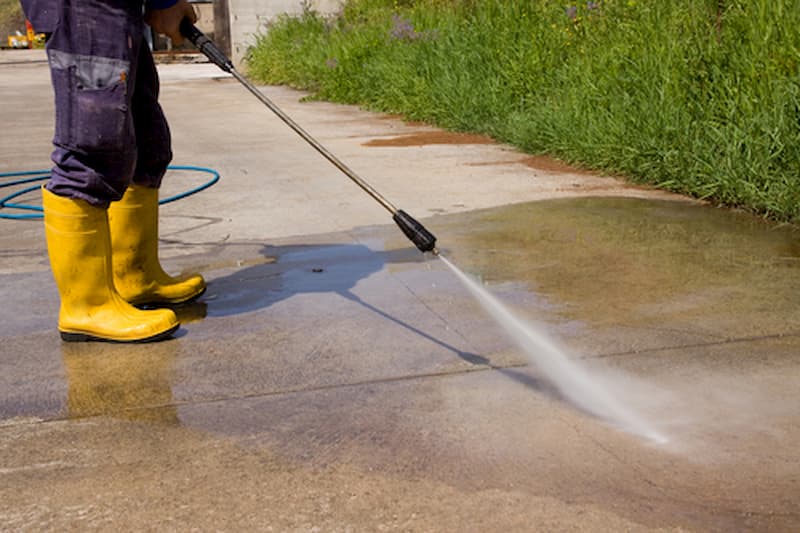 The pressure washing experts at Mister Blaster Pressure Cleaning offer premier driveway washing for your residential properties. If you're looking for great pressure washing, you've come to the right place. Our experts provide a full individual assessment for each of the projects we work on so you can feel confident you're getting the perfect cleaning options for your unique property.
Your driveway is exposed to dangerous chemicals throughout the year. Any automotive spill leaves behind a dangerous residue that can break down your driveway. A driveway washing utilizes biodegradable cleaners to break down these chemicals and blast away the stain.
It's important to contact your local driveway washing experts the moment you have an automotive spill. Whether it's oil, windshield wiper fluid, or something else entirely, you'll want these stains cleaned up immediately to avoid damages. Our experts will identify the spill and choose the best cleaners to break down these chemicals so you don't have to worry.
The best part of pressure washing is that our high powered water spray gets into all the smallest areas on your driveway. So our driveway washing service is the most thorough cleaning option you'll find. If your driveway is made of concrete, you can also pair our driveway washing with professional concrete sealing to ensure your driveway is protected throughout the year.
To learn more about how a driveway washing appointment can help protect your residential properties, call the experts at Mister Blaster Pressure Cleaning today at 803-627-1565.
Concrete Cleaning
Your outdoor surfaces require routine maintenance to ensure they're kept healthy throughout the year. Concrete surfaces especially require cleaning and attention to ensure they don't break or crack.
Concrete cleaning is a great way to protect your outdoor surfaces. Whether your surface is a driveway, sidewalk, or car park, you'll find our concrete cleaning option is thorough and unique to ensure you're getting the best clean available.
Our concrete cleaning option utilizes high powered water sprays and biodegradable cleaners that break down contaminants on your concrete surfaces. The water spray we use gets into all the pores that make up your concrete so you don't have to worry about hidden contaminants.
To learn more about how a concrete cleaning can benefit your home, call the experts at Mister Blaster Pressure Cleaning and set up an appointment today.