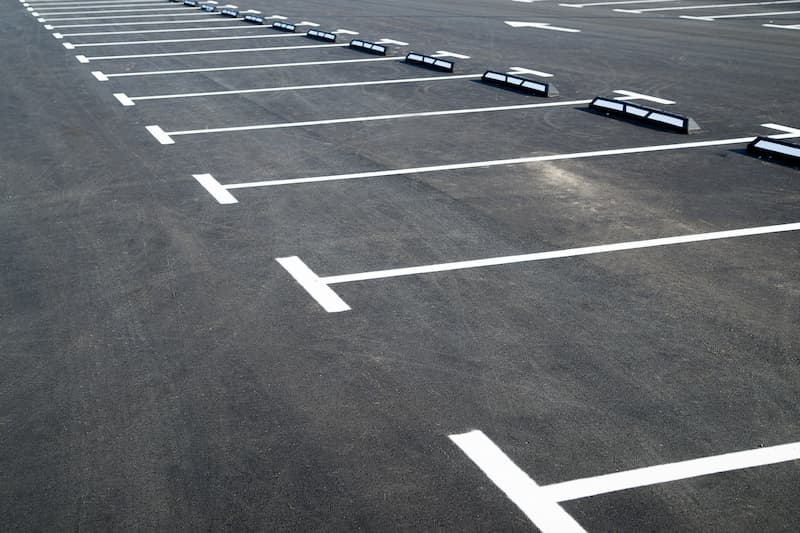 The pressure washing experts at Mister Blaster Pressure Cleaning offer premier parking lot washing to ensure you're getting the best clean for your properties. We know that keeping your parking lot clean can occasionally slip the mind. To start your routine parking lot washing appointment, work with our experts of pressure washing.
Parking lot washing is an important part of keeping your business in great shape. Our experts will wash away oil, stains, dirt, standing water, and any other contaminants that make their way onto your parking lot. This leaves behind a clean canvas so your customers have a great experience at your property, from the time they park to the time they leave.
A clean parking lot is an easy way to show customers you care about their experience immediately. By investing in professional parking lot washing, you're saving time and money by getting a great clean for the most affordable prices.
If you're looking for a full clean for your properties, you can pair our parking lot washing with a drive-thru cleaning or a storefront washing or any of our other pressure washing options. We want to ensure your properties are kept in the best shape possible.
To ensure you're getting a great parking lot washing for your property, call Mister Blaster Pressure Cleaning today at 803-627-1565 and set up an appointment today.
Parking Garage Cleaning
Does your commercial building have a parking garage instead of a parking lot? Our pressure washing experts can still help! While your parking garage isn't exposed to the elements in the same way as your parking lot, you'll still see many of the same contaminants.
Our experts will help clean away built up dirt and grime on the interior and exterior of your parking garage. Keeping your parking garage clean is an important part of your maintenance project. That's why we choose individualized cleaners and the perfect water pressure to clean away any contaminants.
The most dangerous contaminant to your parking garage is automotive fluid. Any fluid, whether it's oil, windshield wiper fluid, or something else, these chemicals are highly dangerous and break down at the structure of your parking garage.
If you've noticed automotive fluid staining or other dirt building up on your parking garage, call the pressure washing experts at Mister Blaster Pressure Cleaning today. We want to help you keep your properties clean and clear.