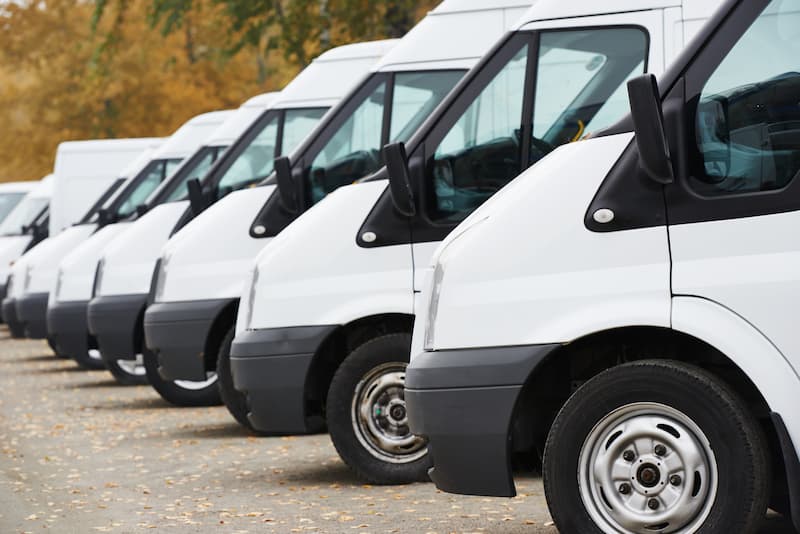 The pressure washing experts at Mister Blaster Pressure Cleaning offer premier fleet washing for all your company vehicles. Whether you own a hundred vehicles or just one, we can help keep your fleet clean with professional pressure washing.
Investing in professional fleet washing ensures that your vehicles are kept clean no matter how far they've traveled. Over time, things like road salt, bird feces, and bug remains can start to break down at the surface of your vehicle. This can cause corrosion and lead to rusting and paint damages.
Our fleet washing experts wash away these contaminants to ensure your vehicles are in the best shape possible. If we notice any areas on your vehicles that might be damaged, we'll let you know so you can invest in repairs early. Our fleet washing option helps to extend the lifespan of all your vehicles so you don't have to worry.
Not all cleaners are created equal. Our experts individually assess your vehicles and choose the best and safest cleaners for your unique cleaning needs. All of our cleaning options are biodegradable and eco-friendly so you don't have to worry about negative impacts on your environment or your crew.
To ensure you're getting a great clean for your property, you can always pair our fleet washing with a professional parking lot washing. Our parking lot washing options will help ensure that your fleet's parking area is kept clean and clear throughout the year.
To learn more about how a professional fleet washing benefits your business, call Mister Blaster Pressure Cleaning today at 803-627-1565 and speak to our experts.
Work Vehicle Cleaning
Do you have a work vehicle you need cleaned? Are you nervous about calling a fleet washing service for an individual vehicle? There's no need to worry! Our experts provide both fleet cleaning and individual work vehicle cleaning so you can get the best cleaning options for your work vehicle.
Our mobile work vehicle cleaning option helps to keep your vehicle safe, no matter the season. We wash away seasonal debris, dirt streaks, and more so your vehicle is kept in great shape at all times.
To ensure you're getting the best clean available for your work vehicle, call Mister Blaster Pressure Cleaning today and set up an appointment with our experts.