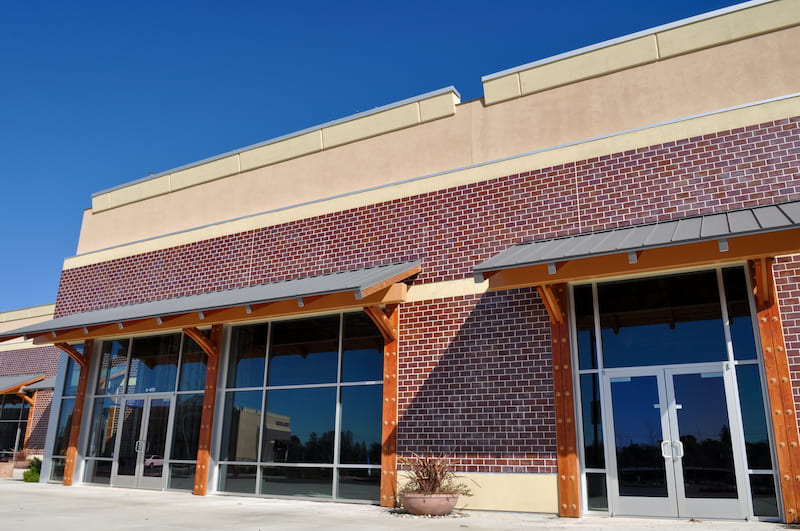 The pressure washing experts at Mister Blaster Pressure Cleaning offer premier storefront cleaning services for your commercial properties. We know keeping your storefront clean is a big task. That's why we work hard to ensure your storefront is kept in the best shape possible.
Each storefront we work on is given a full individual assessment to ensure you're getting the best pressure washing for your unique properties. We'll choose the best cleaners for your storefront to ensure that all the dirt, grime, and contaminants are washed away without risking damage to your property.
If we don't think your storefront can stand up to the high powered water spray of pressure washing, we might use soft washing for your storefront cleaning project. Either cleaning option is a great way to keep your storefront clean and clear.
Investing in a professional storefront cleaning is a great way to draw in customers. Our experts will make sure your storefront is clean and clear of contaminants so you don't have to worry about a dirty storefront sending customers away. We utilize pressure washing techniques to blast away dirt, grime, and other built up contaminants to leave behind a clean exterior.
If you have other areas of your commercial property that need cleaning, you can pair our storefront cleaning option with any of our other pressure washing projects including parking lot washing and graffiti removal. No matter what cleaning projects you have in mind, our experts can help.
To get the best storefront cleaning, call the pressure washing experts at Mister Blaster Pressure Cleaning today at 803-627-1565 and set up an appointment today.
Business Facade Washing
Business facade washing is an important part of your maintenance routine. By working with a professional pressure washing contractor, you can feel confident you're getting a great clean for your building facade without having to break the bank.
A clean building facade can help draw in customers by showing you care about their experience. A proper business facade cleaning will draw in new customers, improve property values, and make it easier to notice damages to your buildings.
To learn more about how a building facade cleaning can help your business, call Mister Blaster Pressure Cleaning today and set up an appointment.