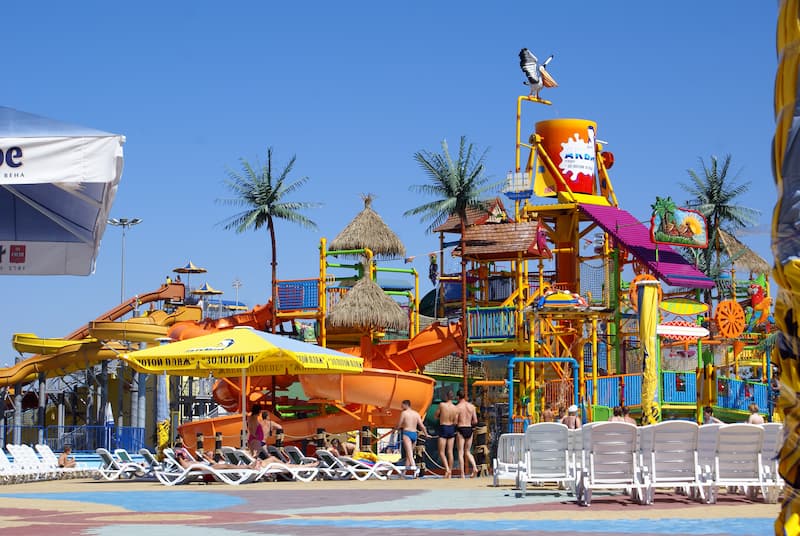 The pressure washing experts at Mister Blaster Pressure Cleaning offer premier waterpark cleaning options for your properties. In these unprecedented times, it's a great idea to invest in pressure washing so you know your properties are kept clean and safe throughout the year.
Your waterpark is a great place to get together with friends and family. Unfortunately, this means every surface of your waterpark is then a high touch surface. High touch surfaces mean that many people are touching this surface throughout the day. This also means that the chance of germs and bacteria being left behind are high.
Our waterpark cleaning experts will wash away these germs with biodegradable cleaners. These cleaners break down germs and bacteria on your waterpark surfaces and leave behind a safe surface you don't have to worry about. Disinfecting your waterpark surfaces is an important part of your maintenance process.
Throughout our cleaning process, we'll also keep an eye out for any damages that might appear on the surfaces in your waterpark. This means we'll let you know if we find cracks, chips, holes, or other signs of wear and tear on your park's surfaces.
If you're looking for a complete clean for your property, you can pair our waterpark cleaning option with a campus cleaning and disinfecting so you know your entire property is kept clean and clear.
To learn more about waterpark cleaning and how our pressure washing experts can help keep your properties clean, call Mister Blaster Pressure Cleaning today at 803-627-1565.
Exterior Cleaning for Water Parks
The slides and pools of your waterpark aren't the only places that require a thorough clean. The exterior of your waterpark also requires deep cleaning and disinfecting. The pressure washing experts at Mister Blaster Pressure Cleaning work with all manner of surfaces so you can get a full clean for all your properties.
Blasting away dirt and grime on the exterior of your waterpark will help draw in new customers. Being seen as clean and secure lets your customers know that you care about their safety and their comfort.
To learn more about how our exterior cleaning for water parks can help draw in customers for your business, call the pressure washing experts at Mister Blaster Pressure Cleaning today.